Liput Lontoon musikaaleihin
Sinun tulee ehdottomasti nähdä musikaali Lontoon vierailullasi. Täältä voit lukea lisää eri musikaalityypeistä ja valita omasi! Kokoelmamme koostuu klassista musikaaleista yleisön suosikkeihin, kuten Phantom of the Opera ja Les Miserables, perhemusikaaleista, kuten Mathilda, Charlie ja the Chocolate Factory sekä Leijonakuningas, hitteihin, kuten Mamma Mia, We Will Rock You, The Commitments ja Let it Be and Thriller - Live. Varaa liput nyt - yhteen, kahteen tai usempaan esitykseen!
Lajittelukriteeri
A - Z
Hinta/henkilö
Suosittelemme
Lue lisää & varaa

Lontoon tarjoukset
Koe Lontoon parhaat palat!
Valitse haluamasi paketti ja säästä jopa 50%
Lue lisää & varaa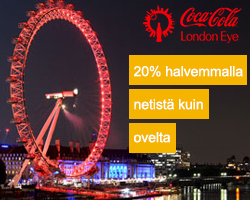 Lue lisää & varaa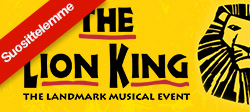 Varaa
Lahjakortti
Miksi ostaa meiltä?
Yli 2 000 000 myytyä lippua
Voit maksaa euroilla ilman lisäkuluja
25 vuoden kokemus lipunmyynnissä
100% Turvattu maksutapa